Products
Please see below for details of some of the most popular wall display products available.
There are many others for you to choose from when you select a photo to purchase and new products are added often.

If you can'tfind the product you are looking for then please contact me and I'll try and get it added for you.
Professional quality colour images printed on premium digital photographic paper.
You can select from the following paper types:

Lustre - Lustre finish on Fuji DPII premium digital photographic paper.

Metallic - Metalised prints give a distinctive look to most portrait and commercial images. High saturated colour shots, black & white and sepia images are particularly effective.

You can select cropping and other options after adding photos to the Cart.
Allow 2 to 3 working days for production.


Fine Art or 'Giclee' print, created using high quality printing techniques, achieved with a combination of state of the art inkjet heads placing the finest droplets of ink onto textured Fine Art grade paper.

Allow 2 to 3 working days for production.


Due to the nature of natural wood, some frames may vary slightly in colour and finish.

All frames are supplied glazed with high quality perspex.

Up to three levels of mounts can be selected, each mount comes in a selection of colors.

Please allow up to 5 working days for production.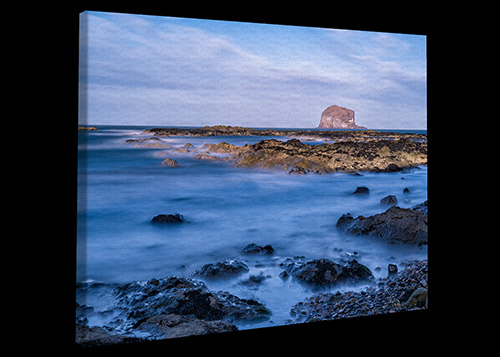 This modern and stylish product is the perfect way to display your photographs. Images will be printed and over enlarged before applying a canvas effect seal to the surface. The canvas is then wrapped over a 2 inch block to produce a three dimensional finish.

Gallery wraps arrive as a finished product ready to hang.
Image printed on professional quality photographic paper, flush mounted on 7mm board and anti-scratch sealed. Framed in a real wood 50mm deep frame.

Allow up to 5 working days for production.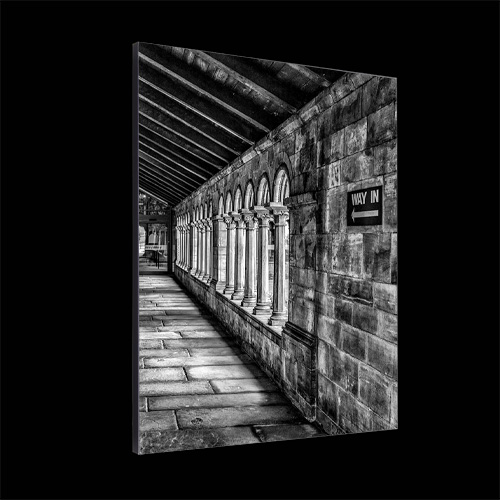 This simple yet effective product is created by first printing a high quality photographic print. The print is then flush mounted onto a thick MDF block and an anti-scratch print seal is applied to its surface. The edges of the MDF are then coloured using state of the art equipment which produces a unique, sharp, modern edged look. An easy to use split batten hanging kit finishes this product off and enables the block to sit proudly off the wall.

Allow up to 5 working days for production.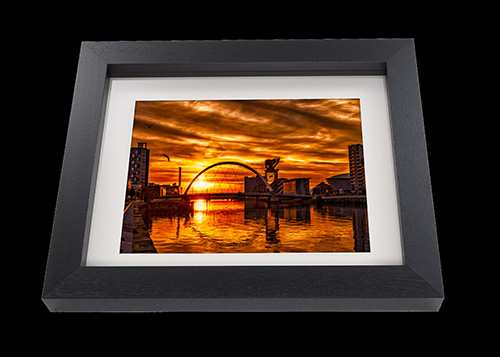 A photographic print is mounted in the back of an inlay frame giving your image depth. The use of spacers inside the frame finishes it to a visual high standard. The Shadow Box frame comes in either a Matt Black or White grained wood moulding.

Allow up to 7 working days for production.
Photographic prints mounted onto raised bevelled MDF blocks, anti scratch print seal applied and framed in a deep set moulding.

Choose a single mount board to help protect your print. You can choose a specific color to add contrast and give your framed print something extra to make it really stand out. Or go for a subtle and traditional color to give your framed print a high quality art gallery look.

Allow up to 9 working days for production.